This summer the Lazcano Lab participated in two of the most important conferences in viticulture and enology, the 74th ASEV National Conference in Napa, California on June 26 – 29, 2023, and the 22nd GiESCO (Group of International Experts for Cooperation on Vitivinicultural Systems) meeting at Cornell University in Ithaca, N.Y., July 17-20, 2023.
At the ASEV Conference, Dr. Axel Herrera presented a poster with an overview of our current project on regenerative viticulture, titled 'Assessing the efficacy of regenerative agriculture to sequester C and support soil health in vineyards '. The PhD candidate Noelymar Gonzalez presented part of her dissertation work in the poster 'Assessing the variability of Soil Health indicators across California Vineyards'. Noely received the best student poster presentation award for this work!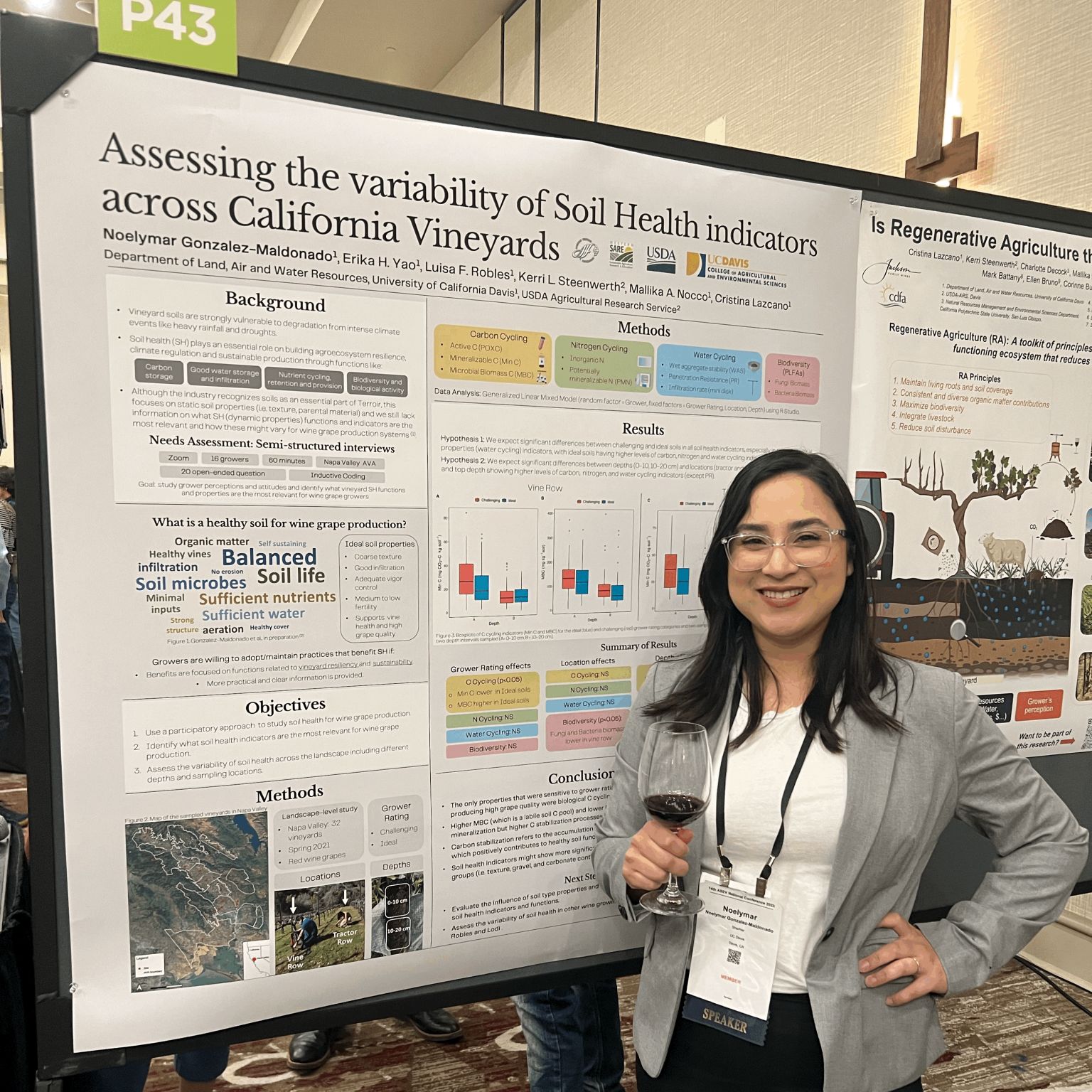 At the 22nd GiESCO meeting Dr. Lazcano presented a summary of the lab's research over the last 6 years in the talk 'Managing soil health in vineyards: knowns and unknowns' and the PhD student Amanda Rodriguez presented the first results of her dissertation in the poster 'Arbuscular Mycorrhizal Fungi on Grapevine roots Across and Edaphoclimatic Gradient'.
After many conversations with colleagues and lots of interesting talks, we feel more inspired and full of energy than ever!